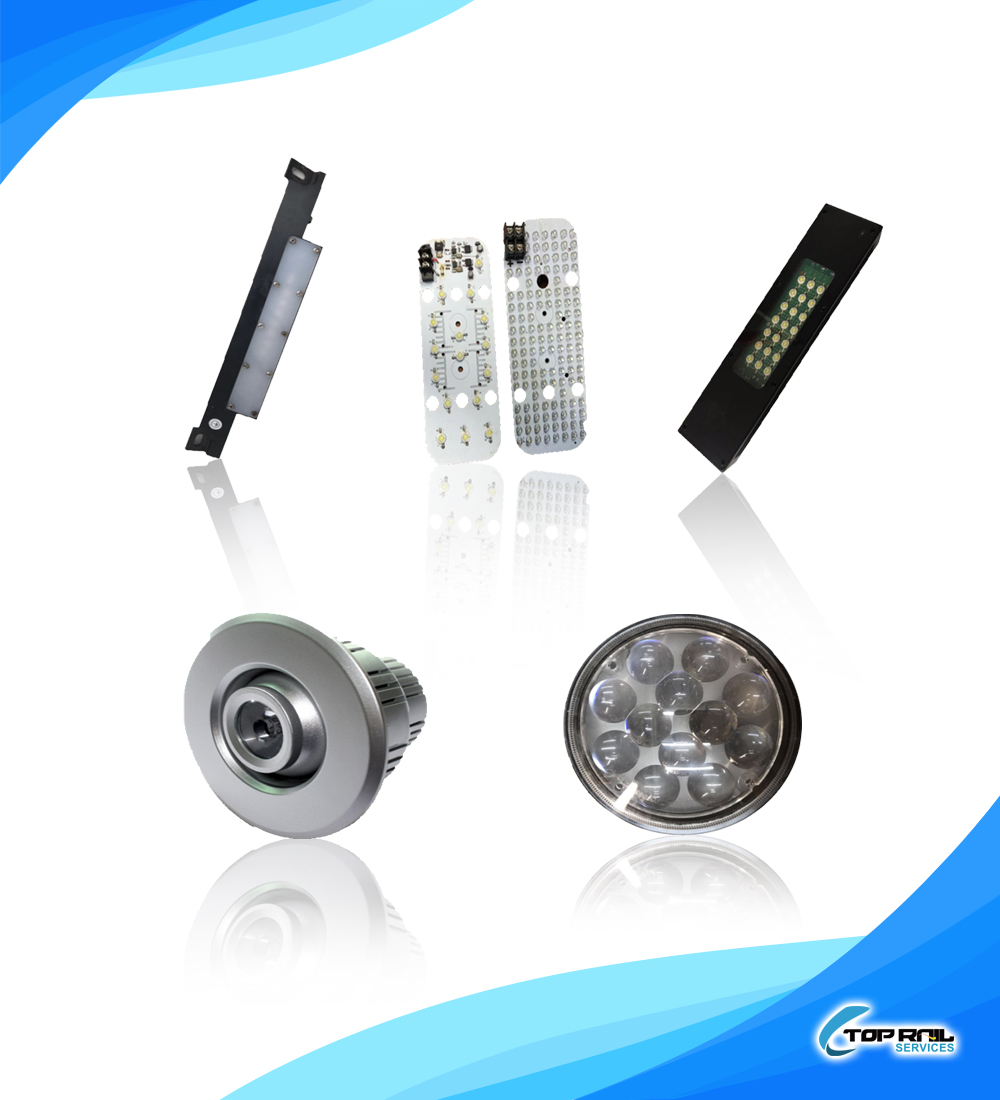 LED Lamp Range
Top Rail Group operates a series of assorted LED lamp products in the top of its inventory, including step light, ground light, ceiling light, mechanical light, reading light, etc. These products are usually applied on but not limited to rolling stocks. During an over ten-year experience on the continuous product development and upgrading, these LED products have well functioned on the trains, locomotives, trams, coaches, buses and trucks throughout ANZ territories. Top Rail Group has also won the faith and confidence from a considerable number of customers, such as Aurizon, UGL, Pacific National, CRRC… etc.
At the moment, we have 74/110V universal classic lamps in current stock, appropriate for Siemens and Alstom locomotives. Besides, our LED products can also be designed with power input ranging from 24V up to 110V, to completely conform to your vehicle specifications. Due to the solid design and endurance test, our LED products are available to perform high reliability and long service lifecycle, with best lead time as well.
To learn more, please refer to the corporate brochures as below or simply reach out!