Resistor Design
As an essential supplier for dynamic braking resistors and neutral grounding resistors for rolling stock and mining truck programs, Top Rail Group has won the current-phase success on the one-stop resistor product delivery solutions. Staring from the initial design phase, our solution looks to locate the most applicable raw materials, such as 0Cr23Al5 or Nimocast80, and the most appropriate unit, such as resistance wire or ribbon, as well as the most reasonable configuration, and ultimately, forms the mature resistor products. One of these products have reached as high power as 1,000kW, designed as a fundamental resistor unit for our load banks. Another was designed to support the HCMT project as the neutral grounding resistors to prevent possible damages. In addition to standardized products, we can also be capable of customizing the products in compliance with customers' unique needs.
For more information, please feel free to reach out! We would be open to respond to any related queries at your earliest convenience!
Wiper Design
In accordance with your vehicle design correspondence, Top Rail Group is able to offer a broad range of wiper systems serving for all transportation applications. From standard flat screen to curved locomotive screen, our wiper systems can fulfill all the necessary sight view requirements. Our professional engineering team has been committed to providing the most applicable solutions in the most cost-effective manner to different customers worldwide, from mechanical assembly design to electrical motor selection, to matching control system options. The classic diesel-electric locomotive model, SDA1, is fully equipped with our dual pantograph wiper product, running at excellent stability and reliability.
For more information, please refer to the associated product page or feel free to contact us for the discussion on your specific requirements.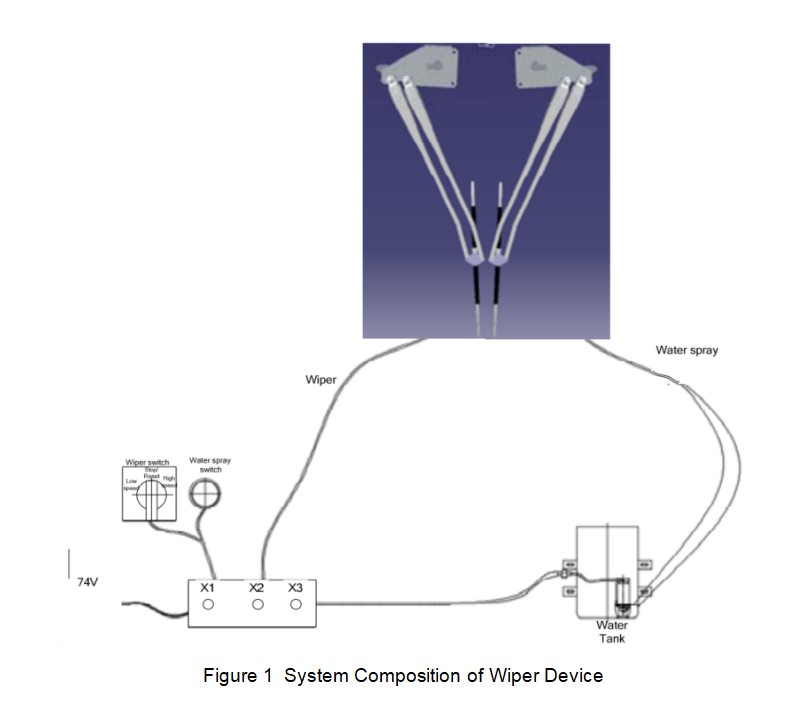 Electrical Wiring Harness Solution
Over the years concentrating on various electrical projects in rail and other transportation domains, either part supply or technical support, Top Rail Group has accumulated sufficient industry experience on cable work. Nowadays, the historically iconic HCMT project has witnessed and certified our mighty capabilities.
We provide complete end-to-end cable solutions for ANZ-based clients, straight starting from model design, to manufacturing, test&commissioning, on-site assembly, and after market services. Our wiring harness solution, based on permanent pulling force test and electrical test, will guarantee the quality in above-required levels, also featured as short design time, 3D modelling and simulation, component selection, virtual prototype, off-site installation, upgrades, modifications, retrofits, feasibility of bulk fabrication, and global supply chain management. The wiring harness solution will allow to maximize the efficiency of assembling for fixed cable configurations.
To learn more about our wiring harness solution, please refer to the corporate brochure or simply reach out to tell us your unique requests.