Traction System
IGBT Module Repair
Insulated Gate Bipolar Transistors (IGBT) are today's state-of-the-art power electronics for the traction system of rail vehicles. An IGBT module consists of one or more IGBTs and is widely used in assorted industrial equipments due to its exclusive reliability. Top Rail Group builds a unique platform for the repair and maintenance purposes of a variety of IGBT modules, especially for Siemens electric locomotives and CRRC diesel locomotives. This platform has featured the feasibility of repairing and testing IGBT modules in an offline environment, rather than the traditional methods, which have to be undergone on site.
For more information, please refer to the corporate brochure as below or simply reach out to assist with your projects.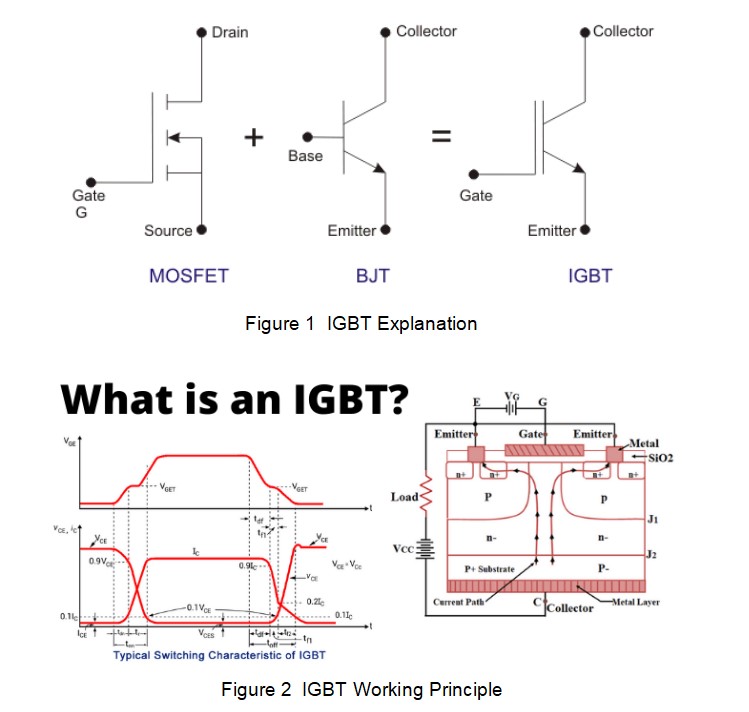 Power Supply and Inverter Repair
By providing a broad range of services in regards to your requirements on power supply issues, Top Rail Group has been engaging in multiple rail transportation and national defence projects. As indispensable technical support, Top Rail Group had been maintaining steady and mutually beneficial collaboration with Schaffler. Since its closure, Top Rail Group has taken over all the business from Schaffler, also integrated and upgraded with our solid technology, for the sake of customers' convenience. Therefore, we design and manufacture both original and modified products that you would have previously purchased or considered to purchase from Schaffler. Our services are strictly in line with all the standards and regulations in rolling stock industries, and also subject to mutual agreement for exceptional situations.
For more information, please refer to the product page and simply reach out to assist with your projects.
Braking System
Air Brake Module Assembly
At the current stage, Top Rail Group, playing a key supplier role, has been intensively working on the Air Brake Module assembly for HCMT project. The air brake is the standard, fail-safe, train brake used by railways all over the world, with compressed air as the operating medium. Full air pressure signals each rail vehicle to release the brakes. A reduction or loss of air pressure signals each vehicle to apply its brakes, using the compressed air in its reservoirs. Our proficient engineering team is rich of experience and skilled at various assembly services on the air brake modules for rail projects. By applying a comprehensive series of assembly and testing approaches, Top Rail Group will be able to offer quality assurance and simultaneously maximize production efficiency.
For more information, please refer to the corporate brochure as below or simply reach out to assist with your projects.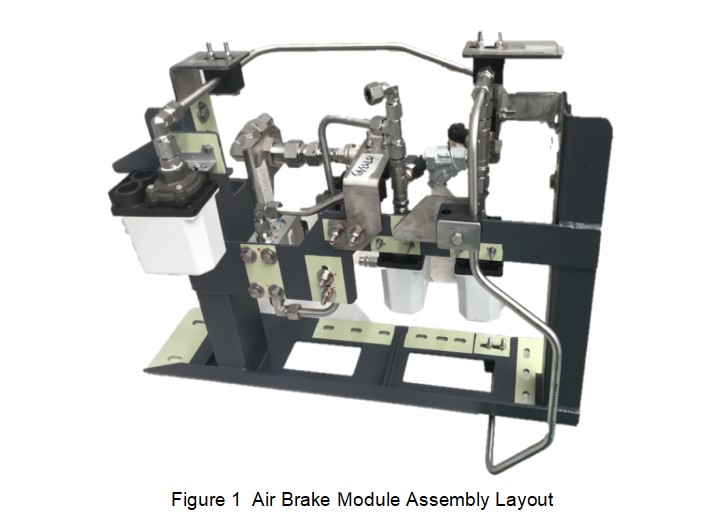 Electrical System
Electrical Fitting
Since Melbourne's next generation seven-car trains are progressively ready to enter service, our frontline technologists have been contributing to HCMT project at full stream, particularly concentrating on electrical fitting and third-party component installation for the electrical system, for either the driving console or the function cabinets, specifically including electrical and mechanical cable modification, wiring and part installation, electrical system fault locating and figuring out, technical drawing and specification interpretation, handy tool and power equipment operation and management, and full compliance with corresponding method regulations. As one of the most trustworthy service provider in this engineering domain, Top Rail Group has intensively engaged in a diversified set of industrial projects during recent years. In these circumstances, abundant experience has been achieved, and at the meantime, considerable recognition has also been awarded, both of which have brought today's Top Rail Group forward into the vision of the industrial professionals.
If there is any request on the above-mentioned technical services, we will be always well-prepared to help accelerate your steps. Simply reach out for further discussion, and let us witness and move towards your success!
Wiper System
As known to the industry, CRRC SDA1 locomotives are spreading and transporting throughout the Australian rail freight network. Intensively coming from our valued customers – the leading logistics service providers, different suggestions have usually been raised against the last generation wiper device. In this situation, a brand new electrical wiper model was completely self-developed by Top Rail Group, which has shaped a highly appropriate replacement and improvement. Based on this new generation wiper device, we are also available to provide service correspondence, including part assembly, on-site installation, test&commissioning, corrective maintenance and troubleshooting. All these services will strictly be subject to corresponding method regulations at rolling stock industrial standards.
Top Rail Group will be ready to figure out every of your wiper issues, including mechanical assembly, washer tank, motor, control system, or whatever. For more information, please refer to the product page and simply reach out to discuss your specific cases.
LED Lamps
Top Rail Group offers corresponding services for its exclusive LED lamp products, from initial design to manufacture, from part assembly to on-site installation. It is also open for repair and refurbishment. To meet your project expectations, we are always committed to this ultimate target. At the moment, thousands of our LED lamps have been equipped on different locomotives, trains and trams. Based on the solid design and sturdy quality, our LED lamps commonly function in fit manners to guarantee the working convenience for both rail drivers and maintenance crew.
Top Rail Group would like to hear from you and talk about potential long-term collaborations. Your satisfaction will become our supreme aspiration while our support will also take critical effect. To learn more, please do not hesitate to contact us!
Full Function Test
Loco Comprehensive Test Platform
Due to the plenty experience in rolling stock industries, Top Rail Group has identified an outstanding issue in the situation of locomotive function testing. Applying SDA1 locomotives for instance, the traditional approaches for loco function and performance testing have to require an onboard environment, which has definitely resulted in apparent inconvenience for technical personnel. Aiming to address these issues, Top Rail Group has built an exclusive test platform.
Loco comprehensive test platform is hereby designed to provide flexibility to test the functions and performance of SDA1 locomotives within a laboratory environment, instead of a practical driver console. This great invention has proved the sudden optimization on testing processes, and meanwhile ensured maximizing the working efficiency. In terms of other rolling stock models, minor modifications on the platform will also realize the test purposes. Yes, universal!
For more information, please refer to the corporate brochure as below and simply reach out! We are ready to assist with your projects.