Abstract:
On December 4, the Shenzhen International SmartVision Expo (ISVE) kicked off at the Shenzhen Convention and Exhibition Center.
On December 4, the Shenzhen International SmartVision Expo (ISVE) kicked off at the Shenzhen Convention and Exhibition Center. At the 2019 Award Ceremony in the evening, Horion stood out from many outstanding companies by virtue of good user satisfaction and high-quality product and service, and won the Huaxian Award, "the Most Famous Brand in the Interactive Flat Panel Market".
The Huaxian Award is referred to as the "Nobel Prize" in the smart commercial display industry, and is the top honor in the industry. It is reported that 145 commercial display enterprises competed for it this year. The evaluation process was led by the China B2B Display System Industry Alliance and Shenzhen B2B Display System Industry Association. And the award was granted to the company with the best brand, application and solution after two rounds of WeChat voting and one round of expert review.
Horion, a leading player in the interactive flat panel market, has been committing itself to providing customers with quality products and services since its inception, and has gained a good reputation in the industry. This award demonstrates Horion's popularity and influence among customers and the recognition from experts and the public.
High quality comes from full support from KTC Group
Horion, as an independent brand of KTC Group, is backed by the superior upstream and downstream supply chain from the parent company. KTC Group, one of the earliest domestic display manufacturers, has decades of experience, and is now a giant in the display industry. With the supply chain from the parent company, each Horion super interactive flat panel is a high-quality product from a R&D center with more than 700 people, and a 360,000 square meter constant temperature & humidity, dust-free international standard production workshop.
Good reputation comes from great service
Horion's online and offline omni-channel strategy provides customers with comprehensive pre-sales and after-sales services. It integrates multiple online customer service channels such as JD.com, Tmall, 400 hotline, Horion Mall, with 4,600 offline service outlets in 106 cities across the country. It offers on-site experience and special customization before sale, 2 hours delivery, free installation and training, 30 days unconditional return guarantee, and 180 days repair warranty. Horion's good service has won a good reputation among customers.
Good brand comes from high quality
High user satisfaction of the Horion brand derives from its relentless pursuit of high quality. The super interactive flat panel has passed the environmental, mechanical, and service life tests. It is powerful, an all-in-one product that integrates a projector, an electronic whiteboard, a computer, a monitor, an advertising machine, an audio equipment and others necessary to run a meeting. And it is easy to use. It has powerful software and hardware configuration, simple appearance and UI design, and smart features like one button power on, one button screen mirroring, and quick start of a local and remote conference.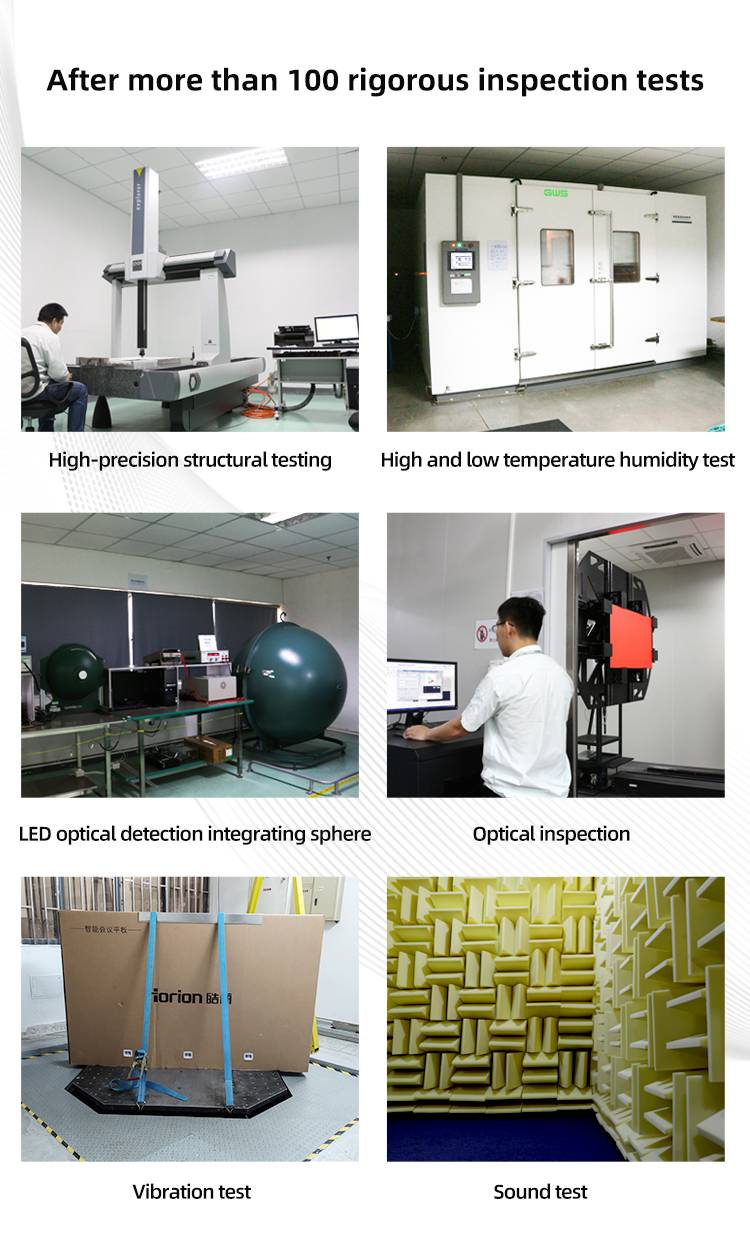 Based on the high-precision touch screen of the super interactive flat panel, the Horion smart solution has been successfully applied in numerous offices ranging from the medical industry to real estate, from the finance sector to education and more, helping thousands of companies improve conference efficiency and corporate image.
 The award is a great honor and recognition of our achievements. In the future, Horion will put in more efforts on quality, be more innovative in customer service, and contribute more to society.