Abstract:Faced with this capital winter, Didi Chuxing and Jingdong have to downsize, and a large number of Internet companies start to work together.
Faced with this capital winter, Didi Chuxing and Jingdong have to downsize, and a large number of Internet companies start to work together. This harsh business environment requires optimizing enterprise structure and adjusting human resources. Therefore, to improve office efficiency has become a much-needed solution for many companies.
And this is exactly what Horion's interactive flat panel intends to address. Horion' intelligent office equipment aims to improve the office efficiency so as to give you an edge in the fierce competition.
Recently, two reviews of Horion's products by ZOL received much attention. Then media like the Feng Media, Toutiao, Phoenix Technologies, and Yidianzixun also posted the articles, causing a widespread discussion about interactive flat panel.
The articles indicated that the Horion interactive flat panel is the best choice for modern conferences. Then, what is Horion's magic that attracts the professional reviewers of the world's No.1 technology portal, and the consumers at home and abroad?
From 0 to 1, Horion aims high
The Horion interactive flat panel has followed the concept of efficiency and simplicity right from the beginning. 24 years' experience in the display manufacturing field helps us to present you a highly efficient interactive flat panel. The appearance has been specially designed and it comes with an equal width bezel. This quality product will no doubt help improve your company image.
4K screen
Horion is the only brand in China that uses the LG 4K screen on the interactive flat panel. The 4K screen displays clear texts, vivid pictures of landscapes and figures, and delivers natural color reproduction. As illustrated from the picture, it excels in color reproduction.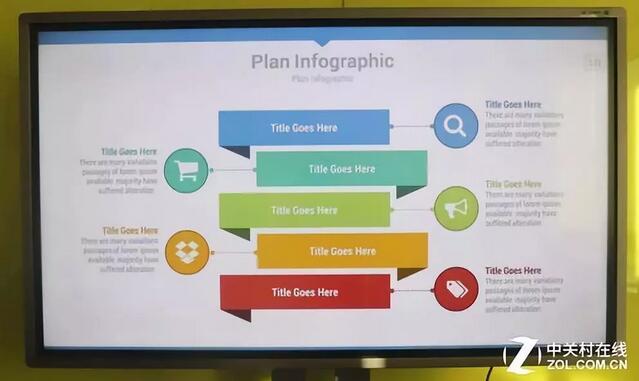 (Illustration with slides)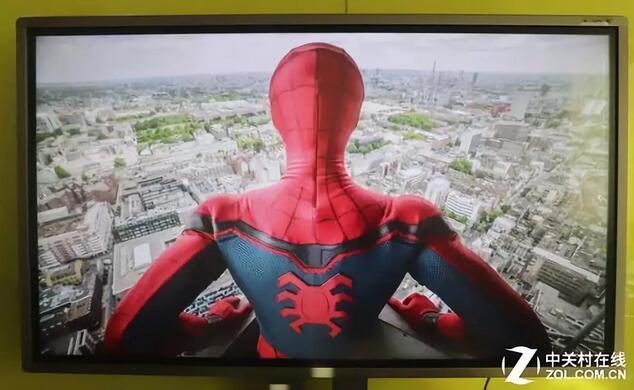 (Illustration –every picture detail captured)
Three interactive functions to help deepen structural reform in enterprises and optimize human resources
Big screen and amazing writing experience
Are you often troubled by a whiteboard that is hard to clean and not big enough to note down all your ideas? The electronic whiteboard function of Horion interactive flat panel gives you a writing experience comparable to that with a pen and paper. You can tap at one point to write, tap at two points to zoom, and erase with the back of your hand. Cost saving can also perform with office equipment.
Also, you can scan a QR code with your phone to take away all the notes during the meeting. It helps you realize paperless meeting and cut spending in office equipment.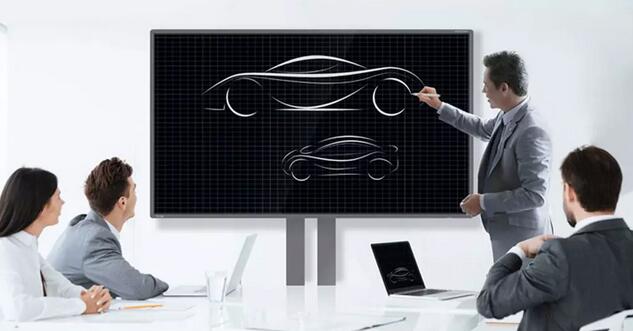 Wireless screen mirroring
The Horion interactive flat panel supports screen mirroring via mobile phone and PC. With this feature, audios, videos, pictures, files and more can be easily transferred and displayed. It removes the trouble of complicated wiring operation with traditional electronic whiteboards and can greatly improve the meeting efficiency. Also, you no longer need an assistant at the meeting, which helps further reduce the HR budget.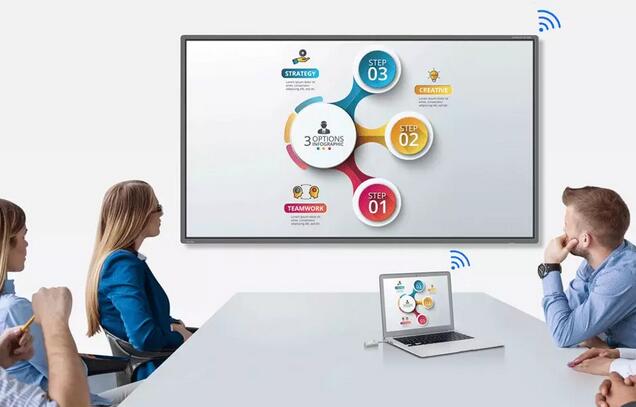 Teleconference
Whether you are on a business trip, at a café shop, an airport, or a high-speed rail station, you can attend a meeting with the cloud conferencing, in which videos and notes can be synchronized. This feature also facilitates online activities like training, interviews and cross-departmental collaboration, reducing travel cost and labor cost.
The six-in-one interactive flat panel promotes collaboration, and helps companies seize business opportunities and save costs. It comes at an affordable price to help companies weather through the capital winter.